Fishing Lodge Fyn Guide service
Fishing Lodge Fyn offers a unique guiding service, which might help you to get a better fishing experiences during your stay at the lodge.
We cover the island of Funen, Langeland and the South Funen islands. The guides offer campfire dinners and hot coffee on the shore - if you so wish. A fee will be charged.
Read more about our guide service and see rates, options etc. below.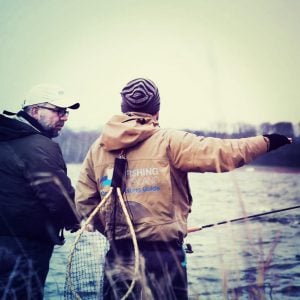 Boat fishing trips
Our guide service also offer boatfishing, moving quickly between the sea trout sites, or straight out fishing from the boat. Cod, flatfish, mackerel, etc. are also possible fishing prey. All guided tours can be arranged for groups and families up to 3-5 people.
Competent guide service is at your disposal
It is money well spent. See what we offer and what it costs below.
Rates - coastal and boat guided trips: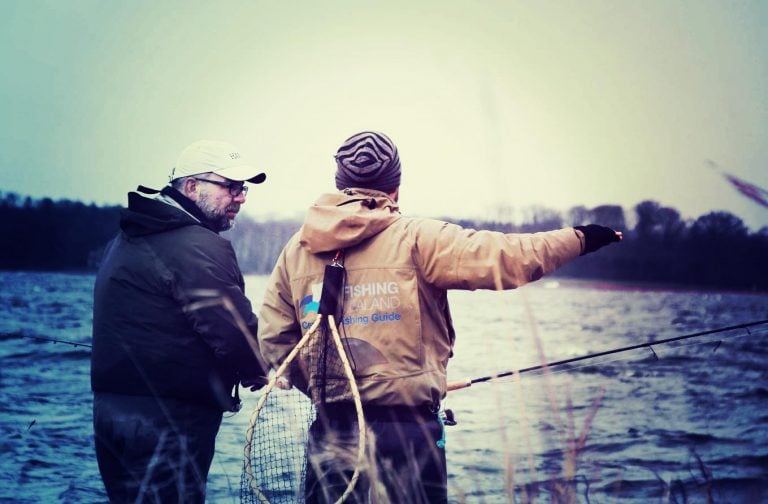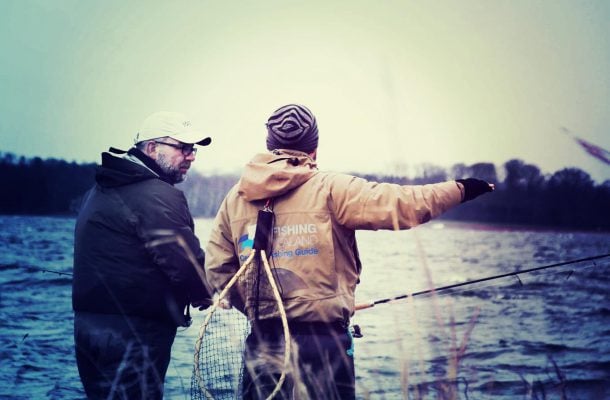 Guidning from the shore
4 hours with guide (max 4 persons) 2000Dkr / 270 €
8 hours with guide (max 4 persons) 3000Dkr / 400 €
We cover the whole of Funen, Langeland and the South Funen Archipelago.
The guides offer campfire dinners and hot coffee on the shore - if you so wish- for a small fee.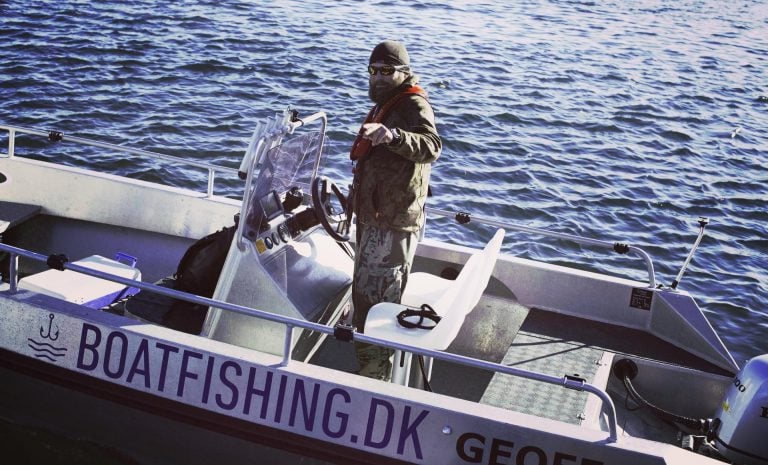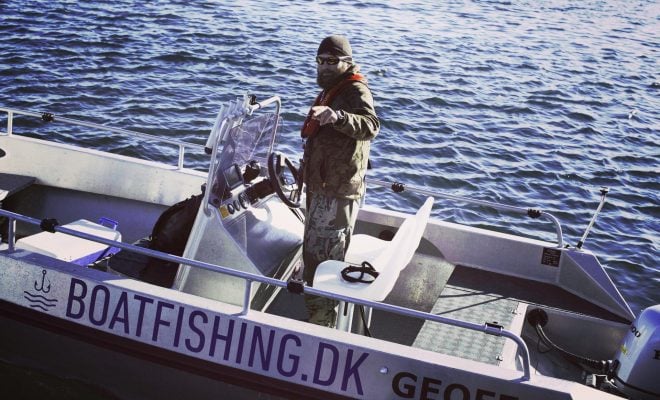 Guidning from boat:
4 hour trip: 3000 SEK / 400 €
8 hour trip: 4000 SEK / 540 €
More options when you fish from a boat:
Cast fishing from boat for sea trout for 2 people.
Sea trout fishing combi: cast and dropoff fishing with 3-5 people.
Fishing for flatfish, cod or mackerel: max. 4 people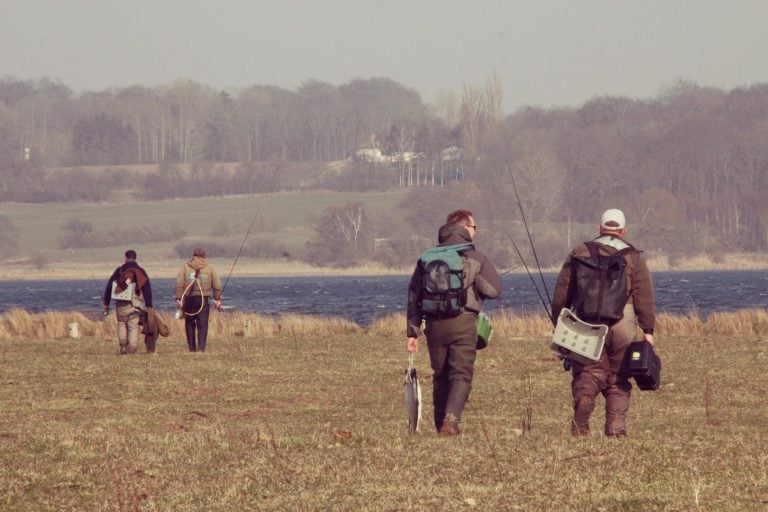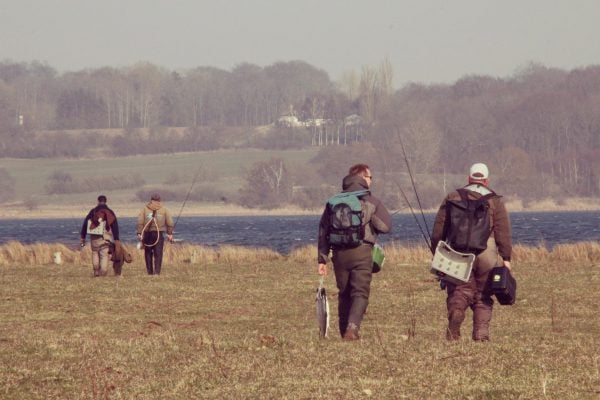 We have the following equipment you can rent during your stay.
Waders
Wadingboots
Fishingjackets
Fly fishing equipment
Stripping Baskets (for fly fishing)
Spin fishing equipment
Prince - King - Knight?
Rates from
93€

per night
Guide Praksis hos Fishing Lodge Fyn
All the guides of "Fishing Lodge Funen" are active anglers themselves, with many years of experience to their credit, and their knowledge is the result of thousands of hours on the water.
The persons behind "Fishing Lodge Funen" are all certified angling guides. They have travelled the world and have helped clients on many different fishing waters. They are fully aware that their clients expect a high quality, when they book a fishing guide, and that fact means that we cannot accept everybody to guide for us.
When you book a fishing guide, he will be 100% focussed on you as his client and we will do everything in our power to give you a successfull experience.
Success is not always measured by the fish caught, but it can also be the showing of various fishing spots, which you can fish the following days on your own hand.
This means that you will be well prepared to fish on your own, as the guide will have taught you the necessary methods, tips and tricks.
You will be able to use this knowledge again and again, and it will increase your chances to catch fish on future trips, and your experience with the fishing will be easier and better. You can better enjoy the nature while you are fishing and relax, also during your stay at "Fishing Lodge Funen"
The guides never fish themselves, when they are booked by you. We are there for you and will be keeping an eye on you all day long.
The guides from "Fishing Lodge Funen" are your shortcut to success during you angling vacation on Funen.