Fishing for seatrout in the summertime
Right now the water is getting warmer and the fishing is normally done in the dark , but don´t forget the fishing during the day. The sea trout´s are still there, but we often find it to difficult and we don't quite believe it can be done under thise under these conditions. Try to take a quick trip to the coast when you have rainy and windy conditions , then you will be very surprised how many fish there are just waiting for you. You will have the fishing spot for you own and the local fishermen come first in the evening. You don´t need to ruining your night's sleep for fishing sea trout in the summer time .
Havørrederne er der skam, det er nok mere os selv der ikke kan forenes med den varme sol og det lune vand.
The sea trout is there, it is probably more ourselves that can not reconcile with the warm sun and warm water.
In fact, you have all the spots to yourself, as all other anglers only think about fishing when it starts to get evening and the darkness falls…
Switch fishing at night out with daytime fishing and avoid destroyed night sleep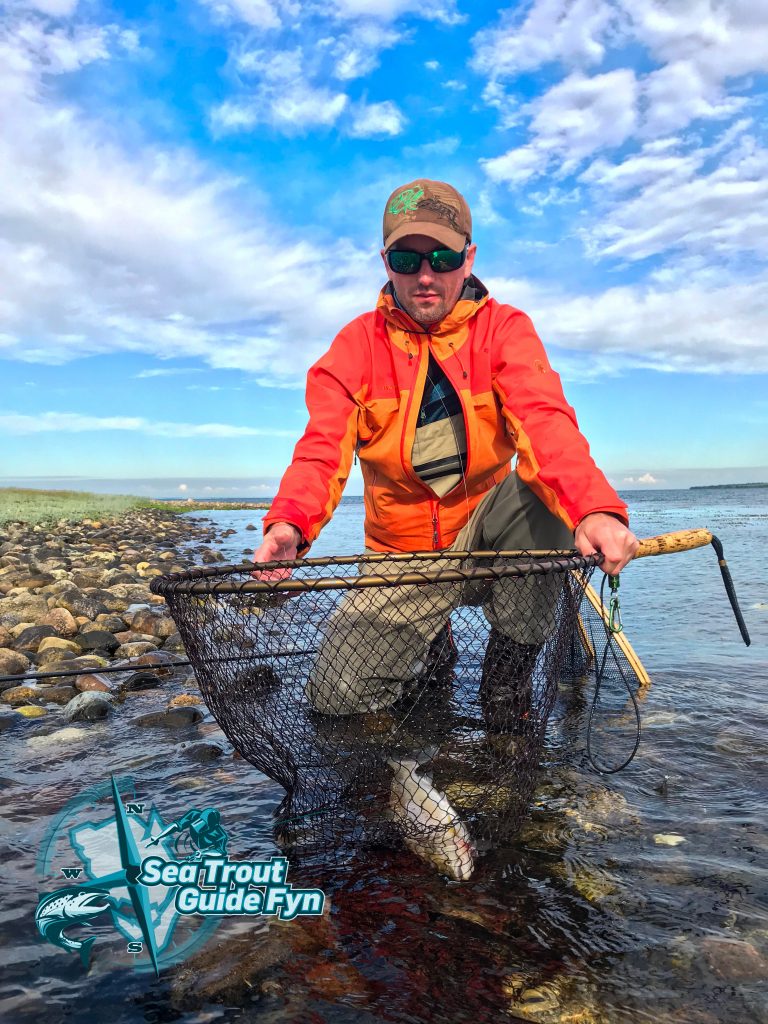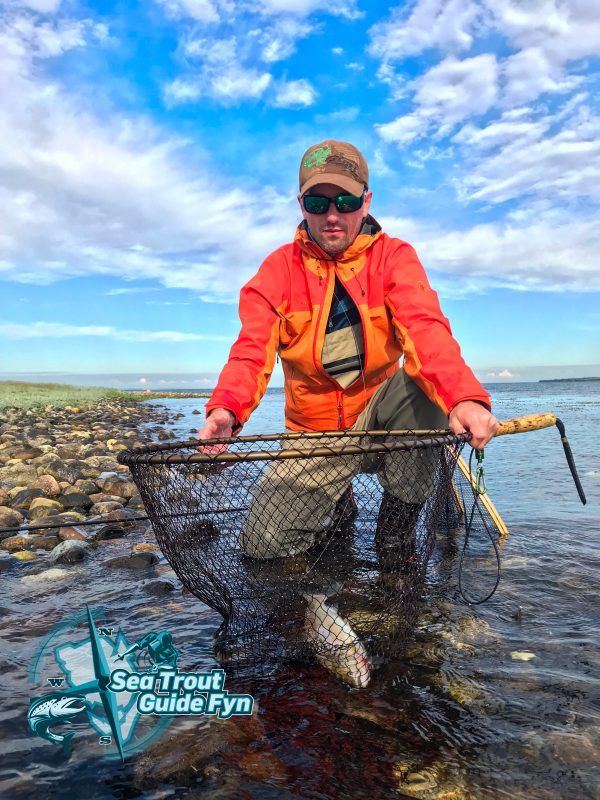 Høj sol og havørreder i dagtimerne
High sun is never good but you just need som wind or cloudy weather, then you have really good chances to experience some exciting coastal fishing.
Remember when you are summer fishing during the day, use your sunglasses and protect yourself from the heat of the sun and the strong UV rays that are most powerful between 13 - 15 pm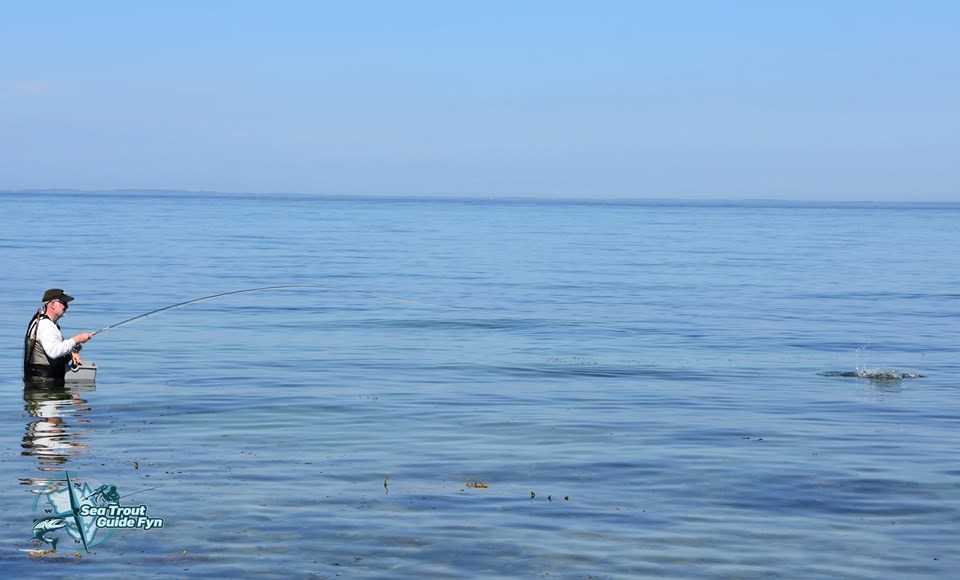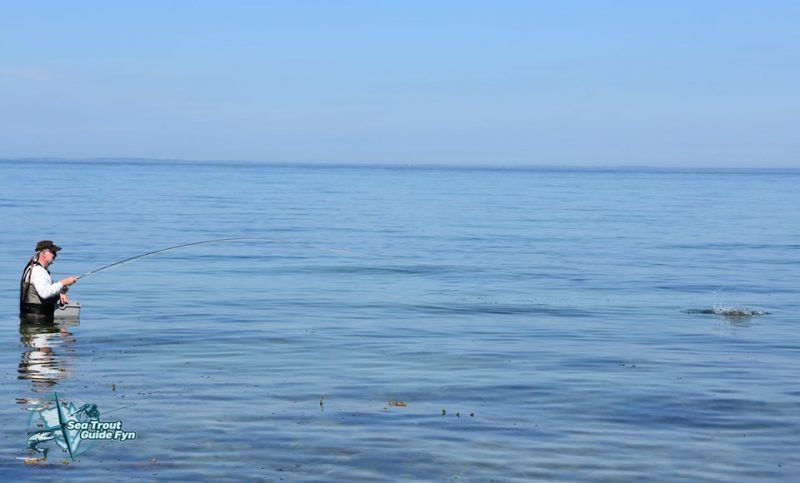 But even in high sun and no waves, it is possible to experience goodsea trout fishing, so there are no excuses not to go fishing during the summer.
Tight Lines and have a great summer on the coast